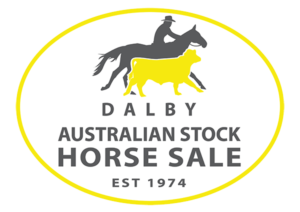 A total of 204 lots were offered with 171 lots selling for a average of $10,099, giving a sale gross of $1,735,000 with an 83% clearance.
GELDINGS - 93 lots were offered with 78 lots selling for an average of $7961.54, giving a 84% clearance.
MARES - 99 lots were offered with 86 lots selling for an average of $11,941.86 giving a 87% clearance.
STALLIONS - 12 lots were offered with 7 selling for an average of $11,285.71 giving a 59% clearance.
Top Price of the Sale was Lot 7 Oneofakind Dixie Chic the six-year-old mare owned by Kerrie Thomson and Zane Habermann, Mostly Hills, Springsure, was bought  Andy Mulcahy, Drummondslope Cattle Co, Alpha for $54,000.
'Oneofakind Dixie Chic' is by Acres Destiny from Chickery, a daughter of Warrenbri Benson.
Top price Gelding Secret Plains Heza Acre sold for $21,000 offered by Kevin and Sandy Southern, Secret Plains, St George, Middlemount. Heza Acre a son of Acres Destiny from Secret Plains Okay, was bought by Alister and Pam Davidson, Viva Brahmans, Middlemount. Shamil Livestock paid $20,000 for the top priced stallion Gatton UQ Justice offered by the Lever family, College View.
The Ray White Equine team would like to thank all vendors, purchasers & under-bidders for their support of the 2017 Dalby Australian Stock Horse Sale. We hope to see many of you back next year as part of the 2018 Incentive Campdraft program.